How to Use the New Bay Bridges (1939) - Outside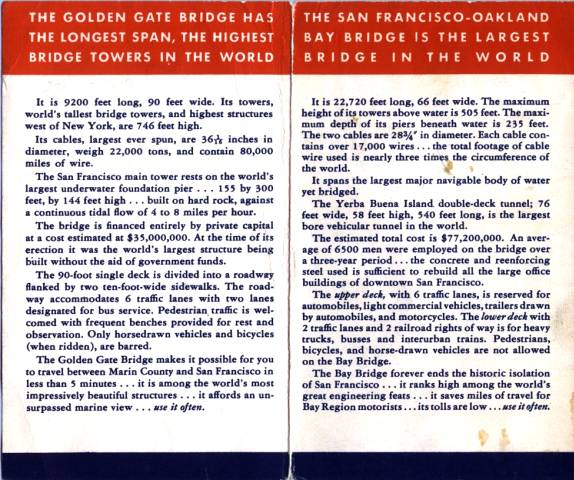 The outside pages of the 1939 pamphlet feature facts and figures about both the Golden Gate Bridge and the San Francisco-Oakland Bay Bridge. Note that horse-drawn vehicles are out of luck: they weren't permitted on either bridge.
The cover of the pamphlet is also on this side of the publication.