Last Exit for Shopping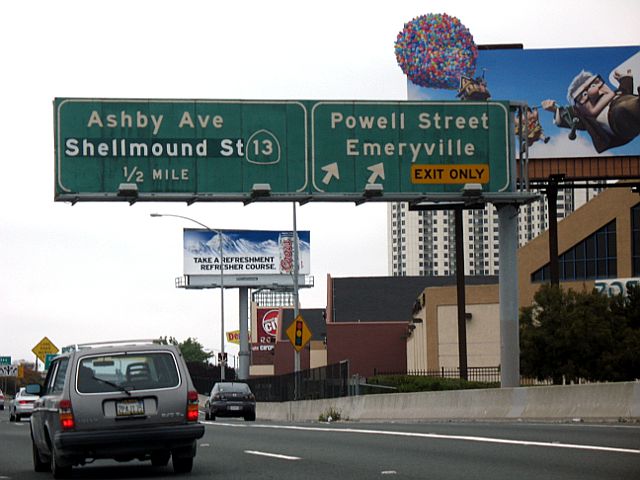 The advance marker is for the upcoming California 13 exit on Interstates 80 and 580, but the immediate exit in Emeryville is heavily traveled, too.
Emeryville is the shopping mecca of the bayside cities of the East Bay. Unlike Berkeley and Oakland, which seem to treat retailing as a capitalist evil, Emeryville has welcomed the business ... and the sales tax revenues. The Powell Street exit is one of the main routes into Emeryville's shopping districts. Emeryville is relatively small so the advance sign, for California 13/Ashby Avenue, is for an exit in Berkeley.
When this photo was taken on eastbound Interstate 80/westbound Interstate 580 in May 2009, button reflectors were still in use for many of the exit signs along the route.