The West Span of the Bay Bridge in 2012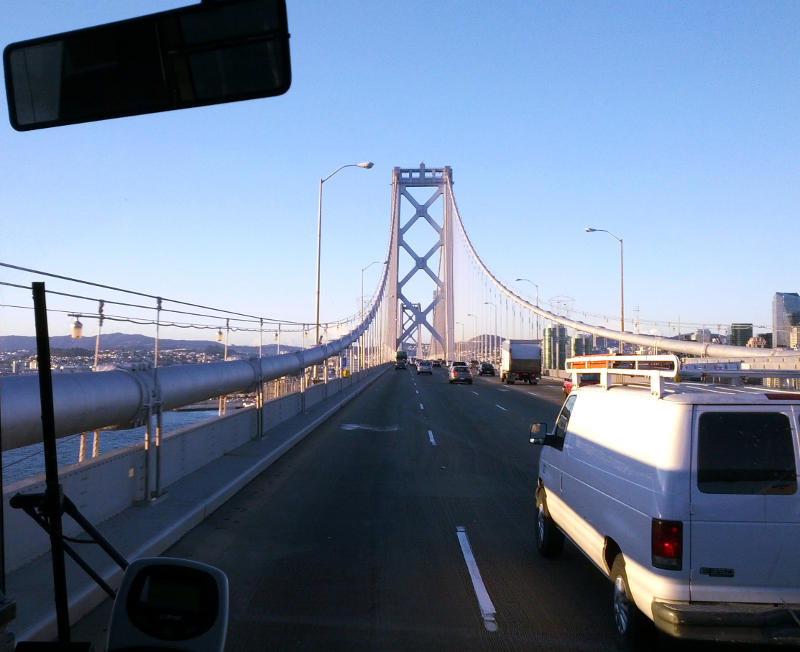 The west span of the San Francisco-Oakland Bay Bridge is a suspension span which underwent earthquake retrofitting. Compared to the east span, there were few changes planned for the west span.
This photo was taken from the frontmost passenger seat in an AC Transit coach bus in December 2012, hence the mirror at the upper edge of the picture.