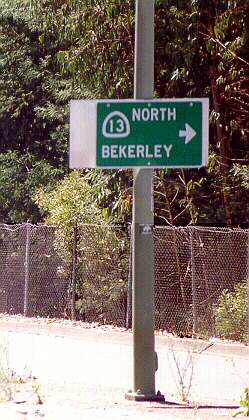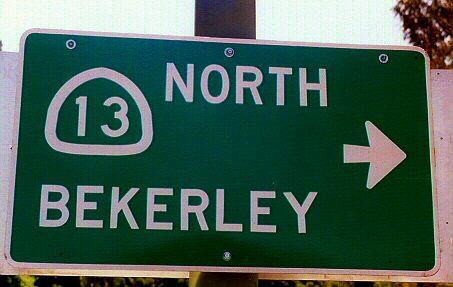 These photos, courtesy of an anonymous contributor, show one of several trailblazer signs erected in July 2002 on Oakland city streets that parallel California 13, the Warren Freeway.
The trailblazer for the Mountain Boulevard entrance onto northbound 13 was mounted back-to-back with a larger sign for southbound traffic. OK, so what's the problem?
It's supposed to say Berkeley. The r wandered too far.
I think this was a Caltrans sign, though it is possible that the city of Oakland was responsible for this one.
The sign was replaced in mid-September 2002.