How to Find Business Loop 8 in San Diego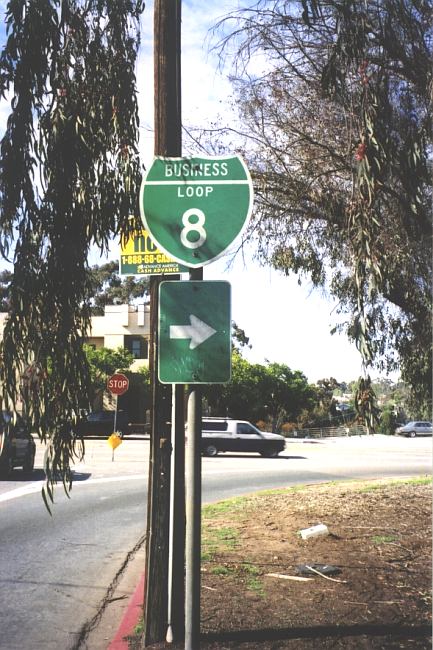 Popping up unexpected during a San Diego visit in April 2006, this Business Loop 8 marker is at Robinson Avenue on an exit from the Cabrillo Freeway in the Hillcrest district. Robinson is a minor arterial in this area, though. If any route would carry the Business Loop 8 designation, one would think it would be University Avenue, a couple of blocks to the north. University is the main east-west artery through Hillcrest. But I did not see any Business Loop 8 signs on University. Nor did I see any other Business Loop 8 signs on Robinson.
Interstate 8 is about a mile to the north of this area.