Clearview in Salinas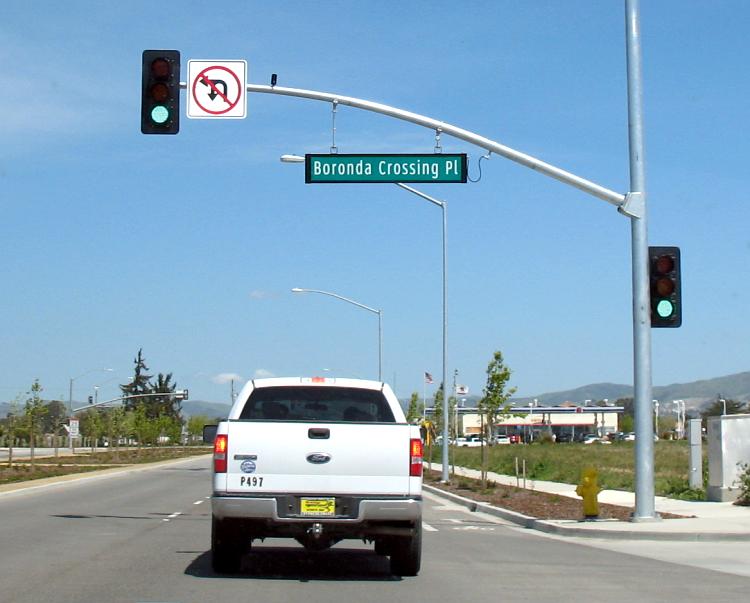 In 2007, the new Clearview font began showing up on backlighted signs mounted on traffic-light standards in northern California. The first ones that I saw were at 29th Street and 14th Avenue (northbound and southbound) in Oakland. A couple of months later, I encountered some more signs at new intersections on Davis Road at Boronda Crossing Road on the north side of Salinas. The road makes a loop into a nearby shopping. Here's the sign at the north end of the loop.
I took this photo on April 15, 2007.