The Cordelia Junction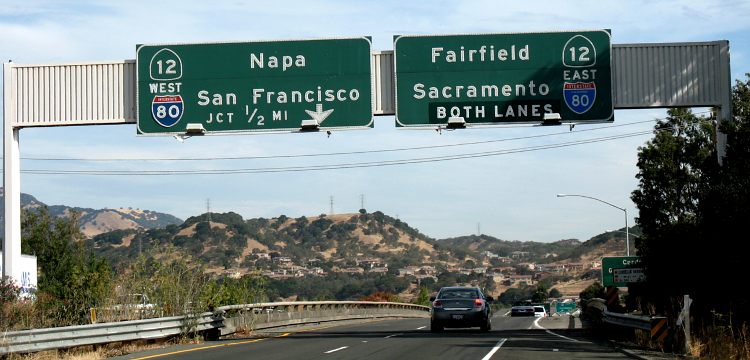 The Cordelia Junction marks the northern end of Interstate 680 in the Bay Area. This sign assembly indicates the upcoming "fork in the road" for northbound I-80 traffic.
The junction is toward the western end of a nearly four-mile concurrence between California 12 and Interstate 80. That's the reason both routes are represented on these signs.
When photographed in August 2009, the signs still made use of button reflectors. The close-ups below show the reflectors more clearly.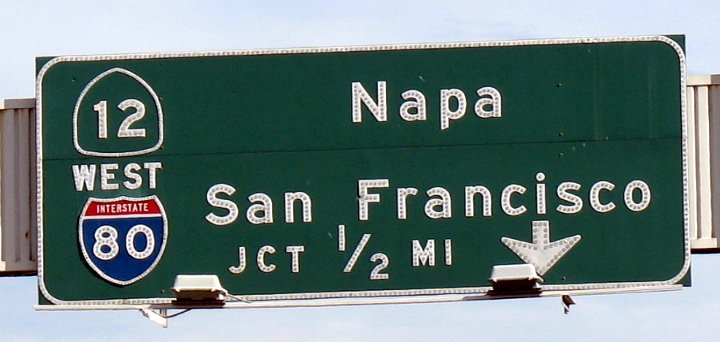 One choice is to go west to San Francisco via Interstate 80 or Napa via California 12 ...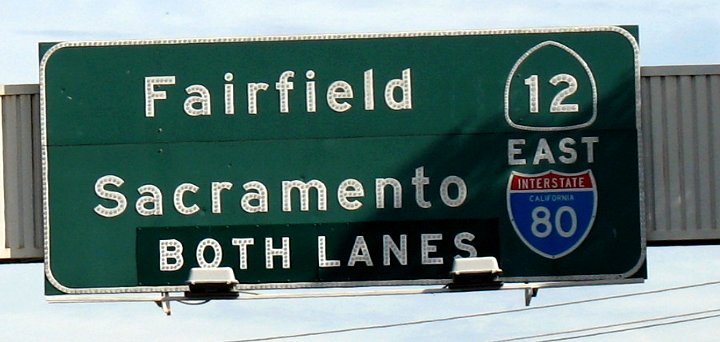 While the other choice is to go east to Fairfield via California 12 or to Sacramento on Interstate 80. Note that this I-80 marker wasn't using button reflectors.