Last Chance to Turn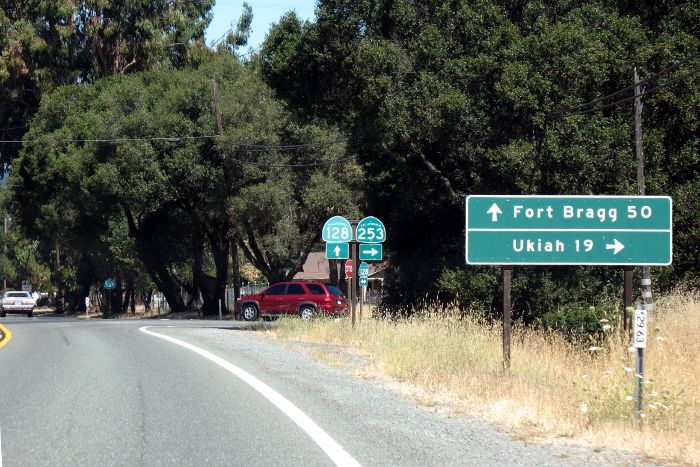 Westbound on California 128, the intersection with California 253 provides the last chance to turn away from the route before it goes on to connect with California 1 along the Pacific Ocean. That intersection is 30 miles away from this point.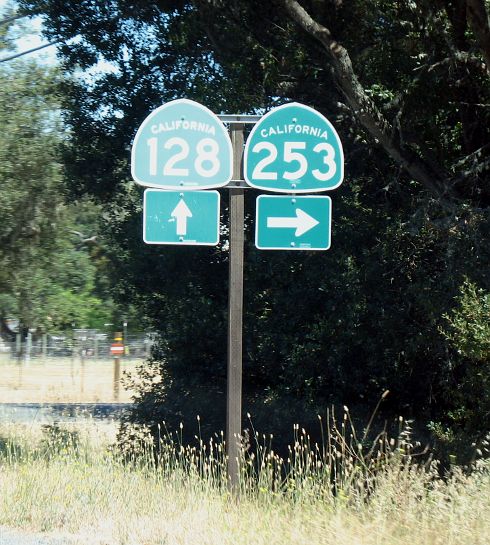 This intersection, a mile south of Boonville in Mendocino County, also marks the western endpoint of California 253; the eastern endpoint is at US 101 just south of Ukiah.
A close-up of the route-marker assembly is at the right.