Junctions and Arrows and Routes!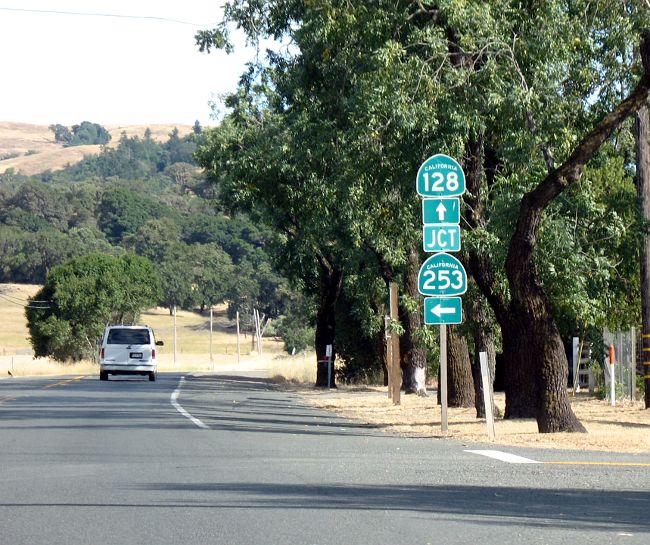 The placement of the Junction banner at the junction (rather than ahead of it) is only one of the odd things about this marker assembly on eastbound California 128 one mile south of Boonville. The use of arrows along with a Junction banner and the placement of the markers on the signpost are also unusual. The placement of the Junction banner along with the California 253 marker could be interpreted as indicating that the junction is to the left. No, it's at this spot.
In any event, this type of assembly seems unusually common in Mendocino County. Another is near the western terminus of California 128 on California 1.
This photo was taken in August 2009.