The Nexus of Oakland Freeways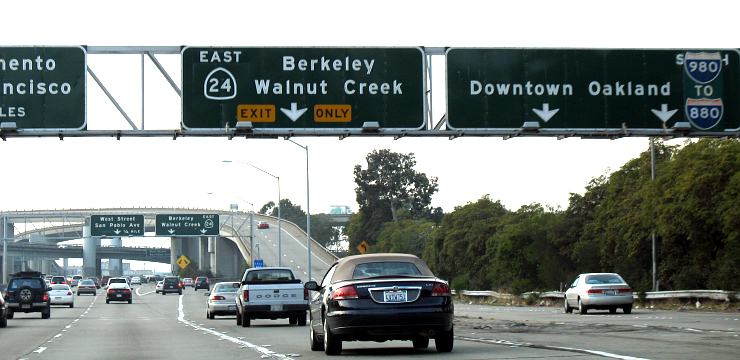 Most of Oakland's freeways are represented in this sign assembly at the Interstate 980/California 24 interchange with Interstate 580. You may note the use of the older-style button reflectors on these signs; also note the mention of Interstate 880. Also notable is the manner in which the Interstate 980 shield has been mounted over something (probably a previous designation for I-980).
This photo was taken on westbound Interstate 580 in November 2007.