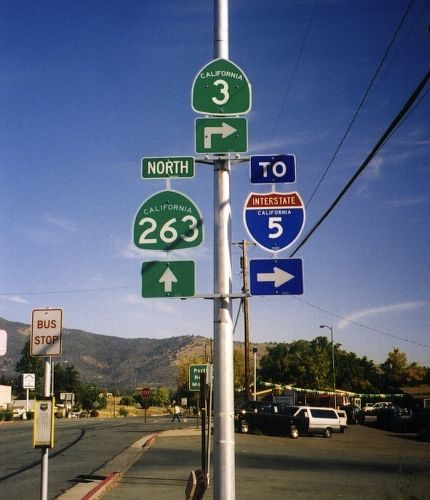 Just ahead in this photograph is the southern endpoint of California 263, the current designation of the historic route of US 99 between Yreka and about 10 miles north of the Siskiyou county seat. California 3 turns here to provide a link to Interstate 5 and then goes eastward to Montague.
I'm not sure whether the oddly-appearing 6 in the 263 shield is caused by the use of a different font or whether the number is simply out of alignment with the other digits.
This photograph was taken in September 2004.