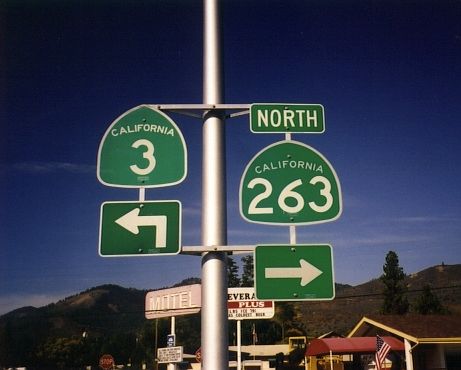 On the north side of Yreka, California 3 connects California 263 and Interstate 5. This junction is also the southern endpoint of 263. California 3 continues eastward to Montague; 263 rejoins I-5 about 10 miles north of Yreka, and is also the historic route of US 99.
Unlike many of the old segments of US 99 in far northern California, the segment through Yreka is not designated as Business Loop 5, presumably because of its existing designation as California 3.
This photograph was taken in September 2004.