Making Sure You Don't Get Lost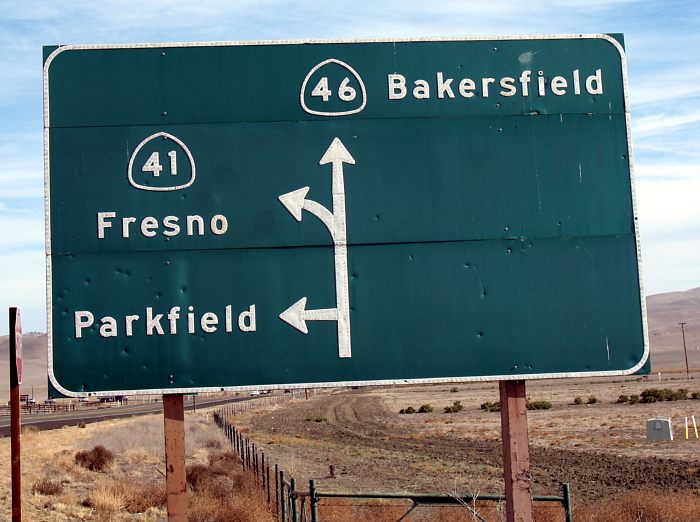 One of the destination signs at the eastern end of the concurrence of California 41 and 46 showed the way to various destinations with this diagram -- all using button reflectors. The road to Parkfield is a county route, Cholame Valley Road.
This photograph was taken on eastbound California 41 and 46 in November 2009.