Ardath's Fork in the Road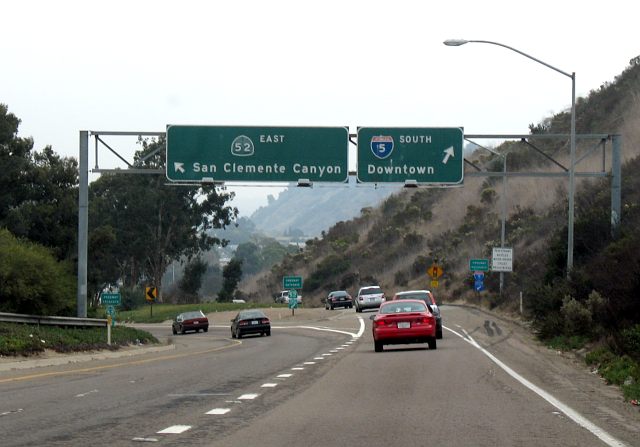 Ardath Road, also known as La Jolla Parkway, connects the La Jolla district of San Diego with Interstate 5. It ends at two freeway entrances. One is for Interstate 5 southbound; the other is for California 52 eastbound.
Believe it or not, from this point, you can't get to northbound Interstate 5. You have to turn around farther east on California 52.