A Big Reassurance Marker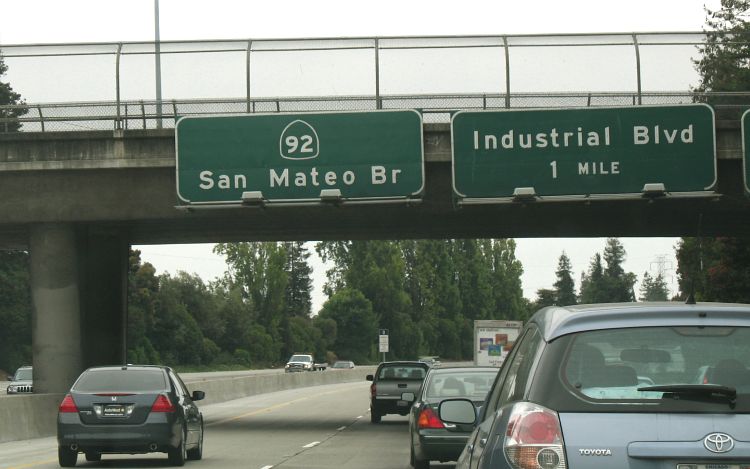 It's probably fair to say that most of the traffic on westbound California 92 just west of Interstate 880 comes from the Interstate freeway, because that's the route to the San Mateo Bridge across San Francisco Bay. So the panel with California 92 on it functions as a big reassurance marker.
As of August 2007, these signs, which still sported the older-style button reflectors, had not been replaced with the newer-style reflective signs.