Three Exits for Cloverdale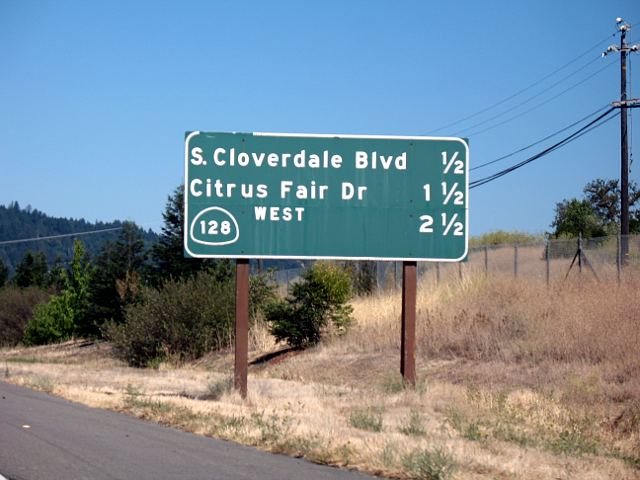 Cloverdale's a small town just off US 101 in far northern Sonoma County, but it gets three exits. Along this section of the route, California 128 is concurrent with US 101. It "leaves" the route at Cloverdale's northernmost exit, proceeding toward Mendocino.
In this photo, taken in August 2009, it may be a little difficult to see the button reflectors used on the sign. For some reason, probably harsh lighting, the reflectors didn't show up well.