They're Cities and Counties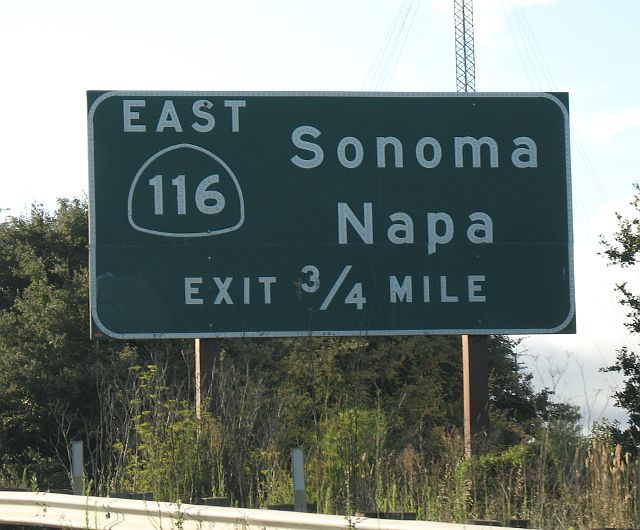 The control cities on this exit sign are also county names. Not just that, unlike certain other states (Texas, I mean you!), the cities are in the counties whose names they share.
California 116 is designated on this sign as "East" because the route runs concurrently with US 101 for more than nine miles between Petaluma and Cotati.
One other thing was notable in this photograph taken in July 2009: the use of button reflectors, which are gradually (very gradually) being phased out in California.