The Ferry Building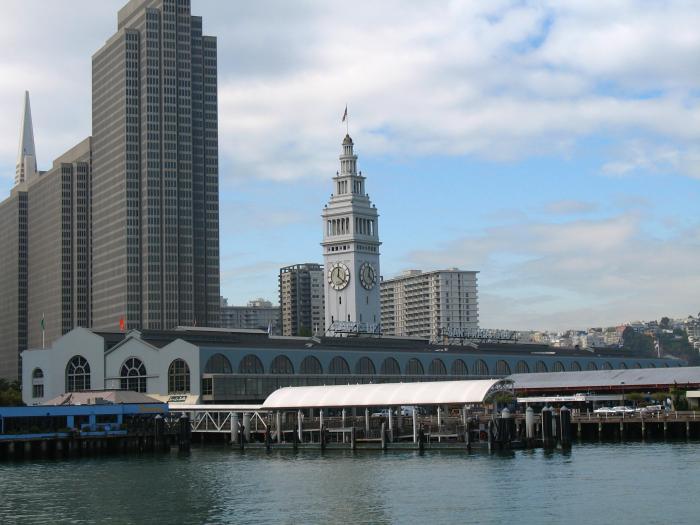 The San Francisco Ferry Building is now a symbol of the rebirth of the Embarcadero after the misconceived Embarcadero Freeway was torn down as a consequence of damage from the 1989 Loma Prieta earthquake. The building, which is also one of the city's few landmarks remaining from the period before the 1906 earthquake, now hosts a farmer's market, numerous local food merchants, and restaurants. It's also adjacent to the current terminals used for passenger ferries across the San Francisco Bay.
This photo was taken from Pier 14 on November 1, 2006. Pier 14 is a new pier, completed in the autumn of 2006, for the use of passenger ferries.
In the background, toward the left edge of the photo, you can also see the tip of the Transamerica Pyramid, located several blocks away from this point, and mostly hidden by the buildings of the Embarcadero Center complex.