Displaying All the Optoins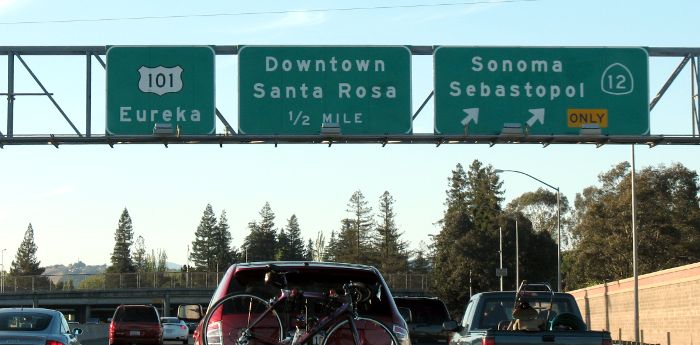 All the choices unfold on this sign gantry at California 12 and northbound US 101 in Santa Rosa. California 12 is, in part, a freeway that bypasses the main business district of Santa Rosa to the south.
Even though the current reflectorized sheeting style was used for these signs, exit numbers were not evident when this photograph was taken in July 2009.