Next Exit, Highway 94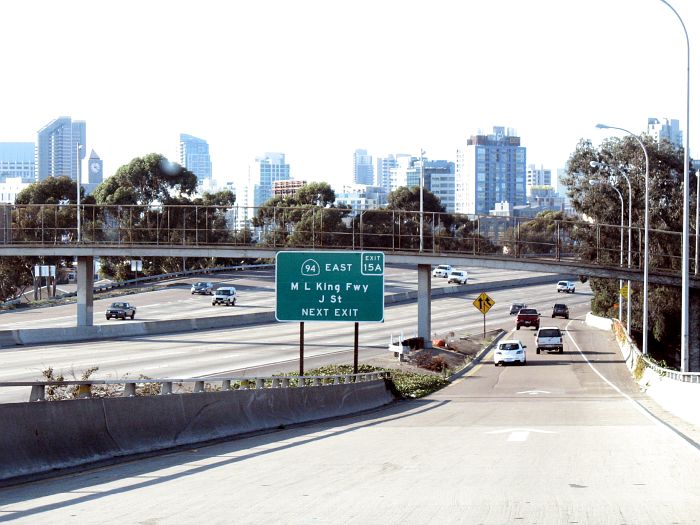 Upon entering Interstate 5 from the end of California 75 in downtown San Diego, the next exit provides access to another freeway. That's California 94, the Martin Luther King Freeway.
In the background, you can see the San Diego downtown skyline. It was a hazy day when this photo was taken in November 2007, which accounts for the rather odd lighting effect.