Through the "Mini Maze"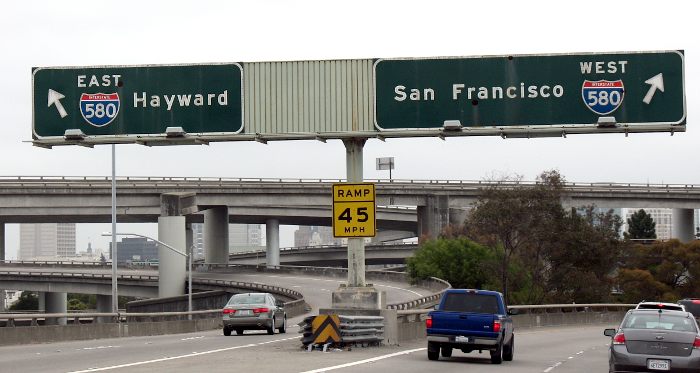 The "mini maze" is the interchange of California 24 and Interstates 580 and 980, near the MacArthur Maze at the east end of the Bay Bridge. This pair of exit signs directs traffic from westbound/southbound California 24 onto either direction of Interstate 580.
When this photo was taken in May 2009, button reflectors were still in use on the guide signs. You can also see other ramps in the "mini maze" in the background.