Where North Becomes West and East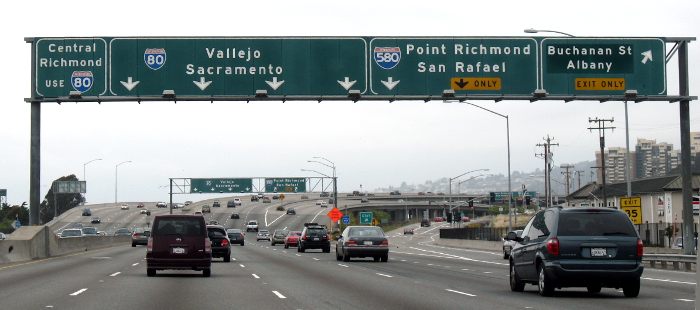 Interstate 80 eastbound and Interstate 580 westbound are concurrent from the MacArthur Maze in Oakland northward to this point near Buchanan Street in Albany. The concurrence goes through Emeryville and Berkeley.
When this photo was taken in May 2009, all the signs were still using the older-style button reflectors. A close-up is below -- scroll to the right to see it all.