The First of Many Choices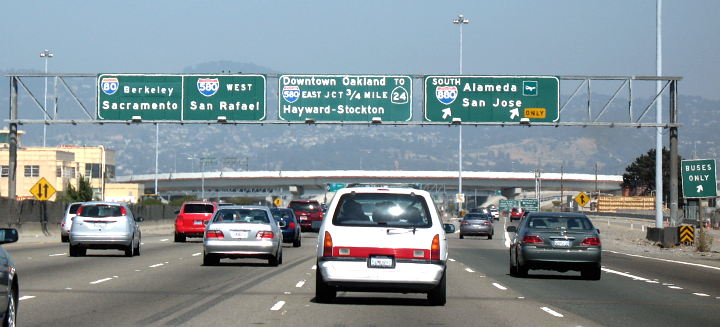 Three Interstate routes lead into and out of the MacArthur Maze (also known officially as the Distribution Structure) that's near the east end of the Bay Bridge. The first Maze-related choice for eastbound traffic is here, at Interstate 880. The complex sign in the center of the gantry describes some choices farther down the road, for Interstate 580 and California 24.
This photo was taken in July 2008.