To Make It Even More Confusing, This Photo Faces North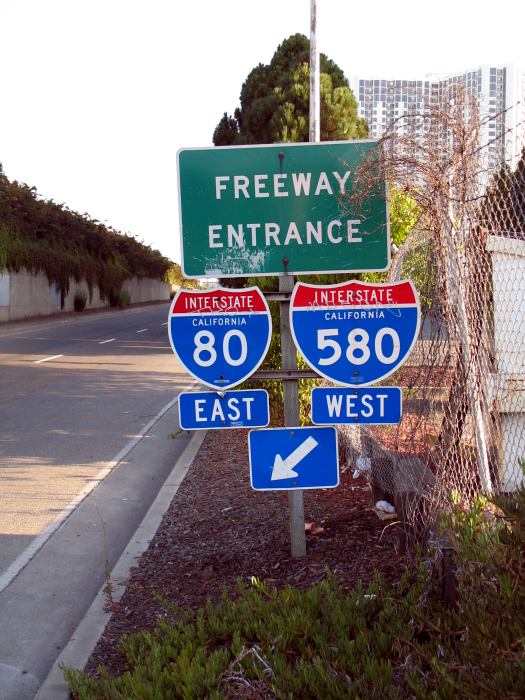 This is not a mistake! Interstates 80 and 580 are concurrent with each other from Richmond to Emeryville, where this photo was taken. They actually cross directions. In this case, this entrance, toward Berkeley, is for westbound I-580 and northbound I-80. The roadway itself is north-south along the east shore of the San Francisco Bay.
This entrance is off Powell Street in Emeryville.