Two Routes, Four Exits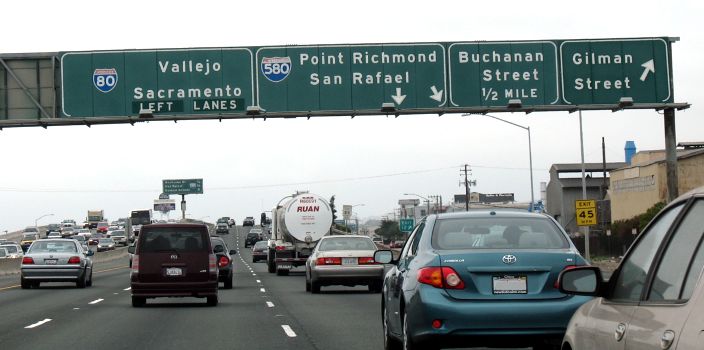 There's a lot to look forward to on Interstate 80 and 580 in Berkeley, if this sign assembly is any indication. Westbound I-580 and eastbound I-80 are concurrent through Berkeley, but that concurrence will end just across the city line in Albany, about half a mile north of this point. The Gilman Street exit for Berkeley is here; the only Albany exit, for Buchanan Street, comes up just before the split.
When this photo was taken in May 2009, all the signs still used older-style button reflectors, more clearly seen in a close-up.