The Heart of the MacArthur Maze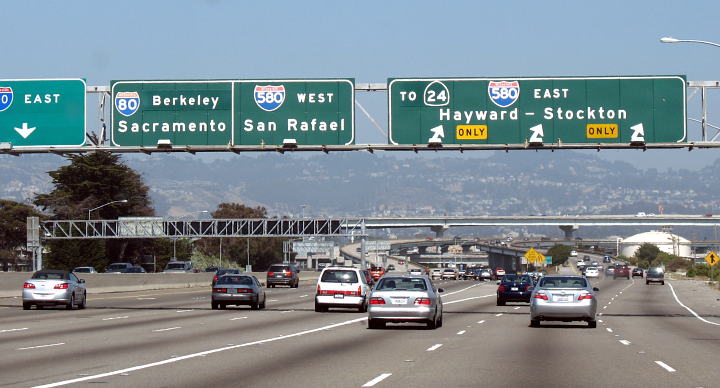 At this point on eastbound Interstate 80 in Oakland, you'll end up in the MacArthur Maze (Distribution Structure) that ties together Interstate 80, Interstate 580, and Interstate 880. You can see some of the ramps in the background.
This photo was taken in July 2008.