No Destination on Interstate 805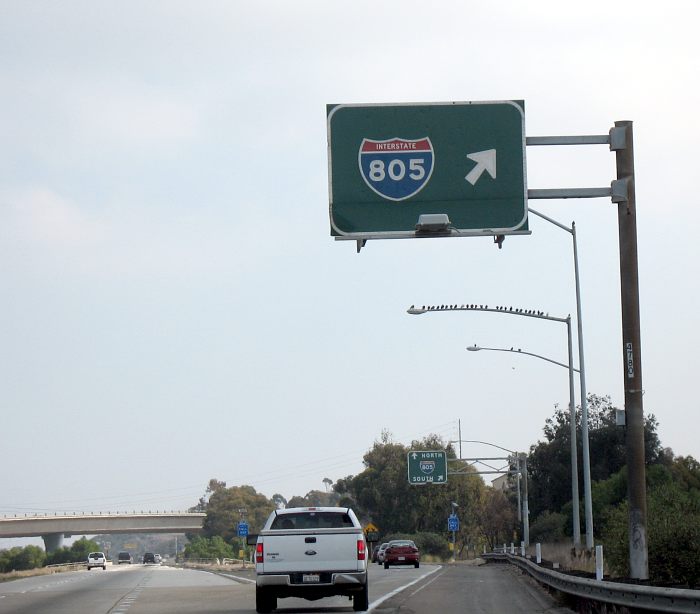 As if to say "there's not much out here", the overhead exit sign for Interstate 805 from eastbound California 905 just shows the highway symbol. No destinations are shown.
This sign is also a nice example of the button-reflector signs gradually being replaced in California. This photo was taken in November 2007.