The Second of Two Choices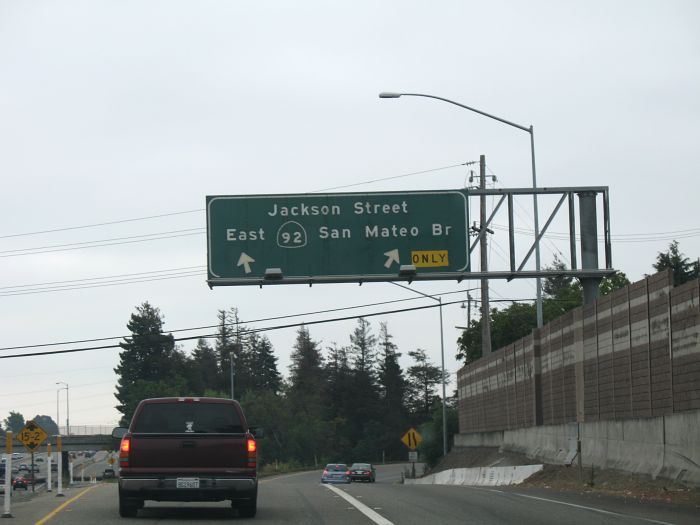 Collector/distributor lanes are used to manage traffic at the Interstate 880/California 92 interchange in Hayward. It's a busy interchange because westbound California 92 is the route to the San Mateo Bridge over San Francisco Bay.
When this photo was taken in August 2007, older-style button-reflector signs were still in use at this and many other interchanges along I-880.