Looming Over Morro Bay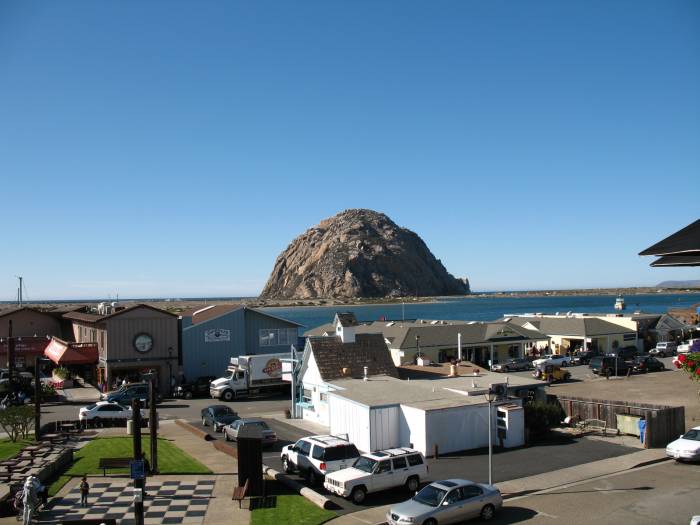 Morro Rock looms over the San Luis Obispo city of Morro Bay. The rock is a remnant from volcanos that dotted the western part of San Luis Obispo County long ago. Along California 1 between San Luis Obispo and Morro Bay, there are eight other major volcanic hills. Collectively those hills and Morro Rock are known as The Nine Sisters of San Luis Obispo County. Morro Rock is the smallest of the Nine Sisters.
This photo was taken in November 2006 from Market Avenue, showing the Embarcadero along the waterfront in the foreground.