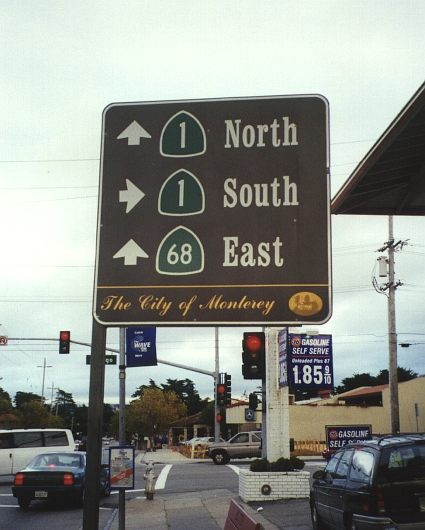 The city of Monterey has informational signs at nearly every major intersection directing traffic to points of interest within the historic city. Other signs, such as this one (photographed in 2000) on Fremont Street looking east toward Abrego Street, tell drivers how to reach the nearest highway.
Note the fonts that are unusual for highway or street signs. These fonts are common on Monterey city signs.
There are two state highways within Monterey, and you can get to any one of them from this spot!