Clearview Crawls Almost to Berkeley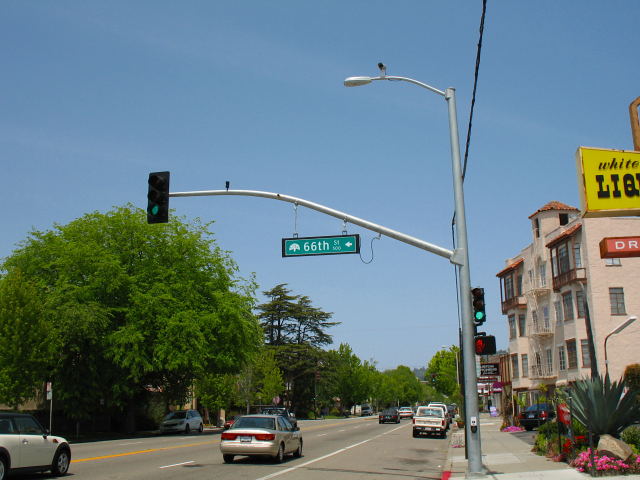 After first appearing on new signal masts at 29th Street and 14th Avenue in Oakland in 2007, another set of signs using Clearview appeared in May 2008. This is one of the two signs, for northbound traffic on Telegraph Avenue at 66th Street. The new signs on Telegraph appeared on a brand-new signal mast, just like the ones at 29th Street and 14th Avenue. It's hard to see this sign, so I also took a close-up.
This intersection is just a block south of the Oakland-Berkeley city line.