Take Petaluma to Petaluma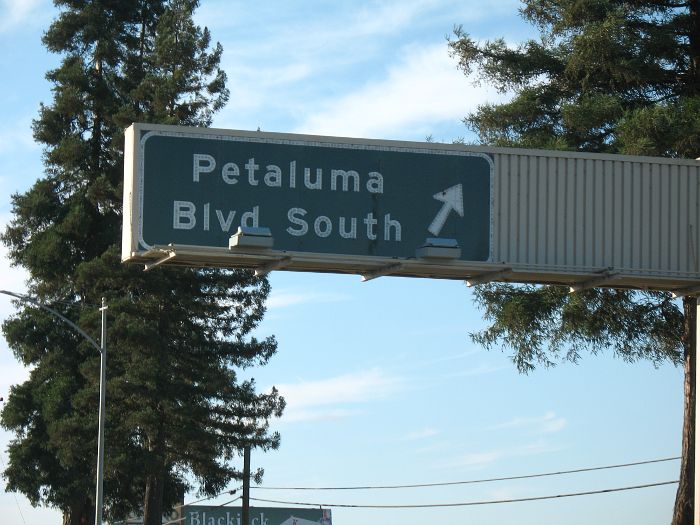 Petaluma Boulevard is actually the old route of US 101, and is designated as Business US 101. This exit is a half-exit; there's an exit from northbound US 101, where this photo was taken in July 2009, and an entrance to southbound US 101 as Petaluma Boulevard ends.
Also note the button reflectors still in use on the sign. They're visible despite the low-light conditions prevailing at the time the photo was taken.