Exiting Out of the Box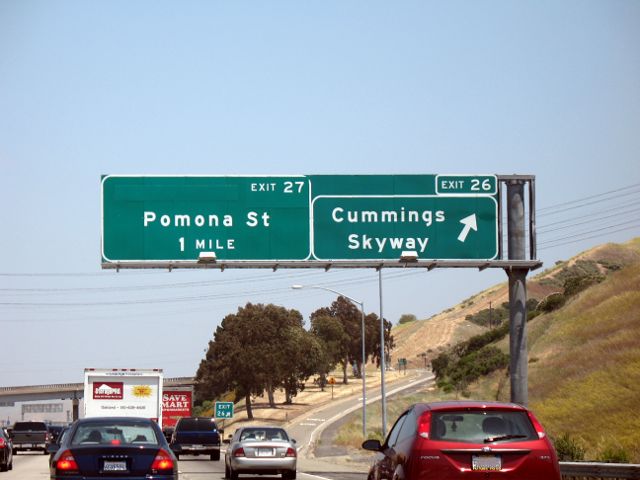 The usual exit-number style on California freeway signs is shown on the sign for the Cummings Skyway (right): the exit number gets its own border. However, the sign for Pomona Street (left) has the exit number in the upper right corner but lacks a separate border. A few such signs are scattered along California freeways, but they have been rare.
This photo was taken in May 2009 on eastbound Interstate 80 in Crockett.