Cutting Out the Cutout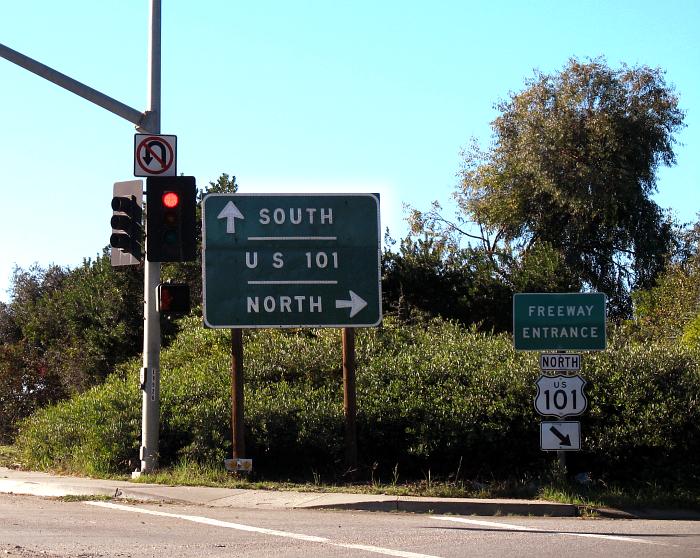 The large guide sign for the freeway entrance onto US 101 from Laurel Drive in Salinas is not just an older-style sign using button reflectors, it doesn't have the US route shield on it. Instead, the text U S 101 is used.
This photo was taken in November 2006.