Remembering the Past on a Street Sign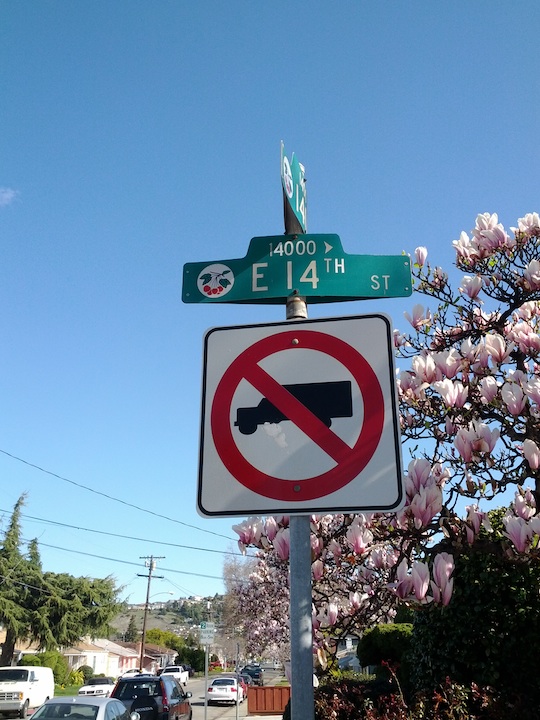 A friend who grew up in San Leandro tells me that the Alameda County city used to be full of orchards, and was especially known for its cherries. San Leandro still holds a Cherry Festival every year, and many of the street signs picture a small bunch of cherries, such as this one on East 14th Street (California 185).
This photo was taken in February 2012.