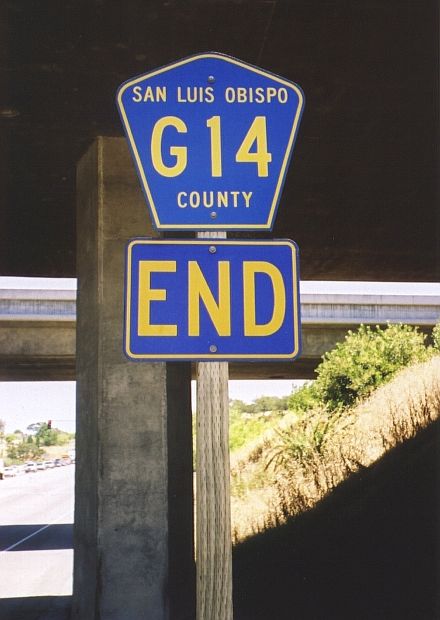 San Luis Obispo county highway G14 ends in Paso Robles on the west side of US 101 and 24th Street. In California, county highways are often marked as well as state highways, as the END designation demonstrates.
The county highway designations are made in cooperation with the state. Not every county uses the system. In the case of San Luis Obispo County, all the numbered highways are in the northern part of the county, with most of those highways extending into Monterey County, which makes somewhat more extensive use of the system.
On the other side of US 101, this route continues as California 46, which turns from this route to run concurrently on US 101 through Paso Robles.