California Markers, Texas-Style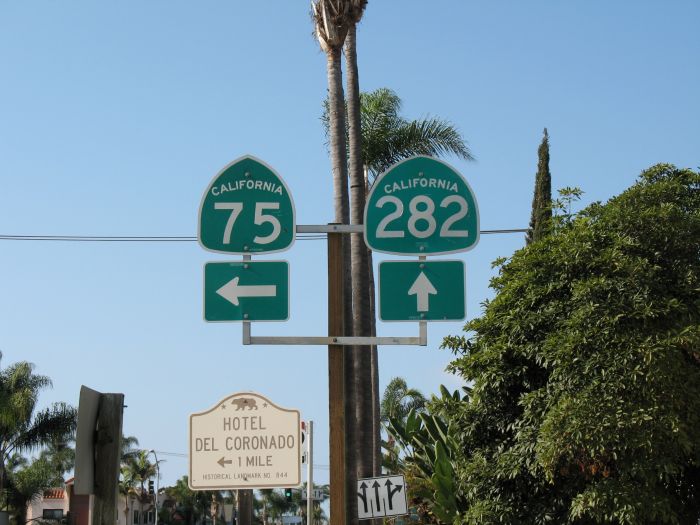 A "U"-shaped mounting style, similar to the usual style in Texas, has found its way to California. This marker assembly is on Third Street in Coronado, where California 75 turns south onto Orange Avenue and California 282 continues to the North Island Naval Air Station.
In the near background, you can also see a California historic marker for the Hotel del Coronado.