A Different Kind of Traffic Light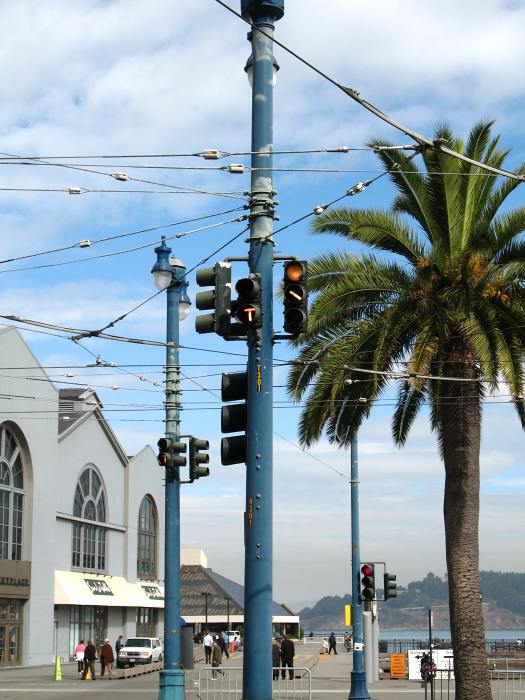 A short alley named Don Chee Way is used by streetcars to connect the tracks going up Market Street (along with a jog on Steuart Street) with the tracks in the median of the Embarcadero. The two-lens unit tells the streetcar operator whether to proceed or stop. The upper lens shows a red T, meaning to stop; the lower lens shows a white T, indicating it is safe to proceed.
The three-lens unit is a signaling unit, probably indicating the state of other traffic on the Embarcadero streetcar tracks. But I'm not exactly sure.
In this photo, taken November 1, 2006, you can also see the extensive network of overhead lines used by the trolleys to provide electric power for the streetcars. This line is used by the San Francisco Municipal Railway's fleet of historic streetcars.