Still a Mile to Go, Even After Taking the Exit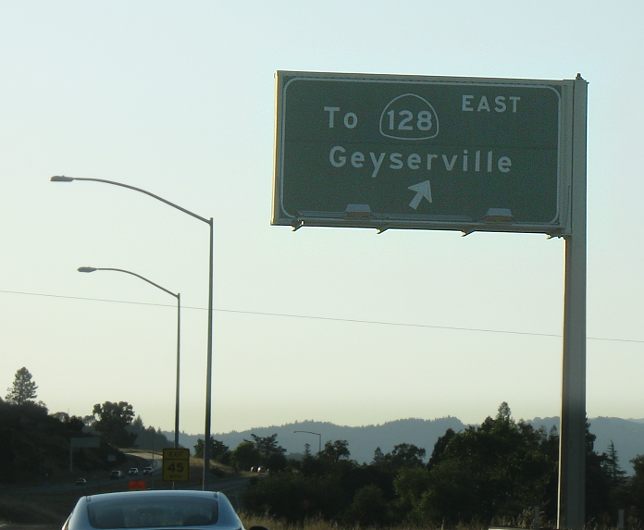 Even though the sign's for California 128 at this exit on the south side of Geyserville, taking the exit doesn't get you on the route. The exit's actually for Geyserville Avenue, the main street of the Sonoma County town. Taking Geyserville for about half a mile leads to California 128. Highway 128 does intersect with US 101, but at another exit on the north side of Geyserville.
This photograph was taken in very low light conditions (almost sunset) in July 2009; thus it's difficult to see that the sign still used button reflectors.