Never Common, Now Even Rarer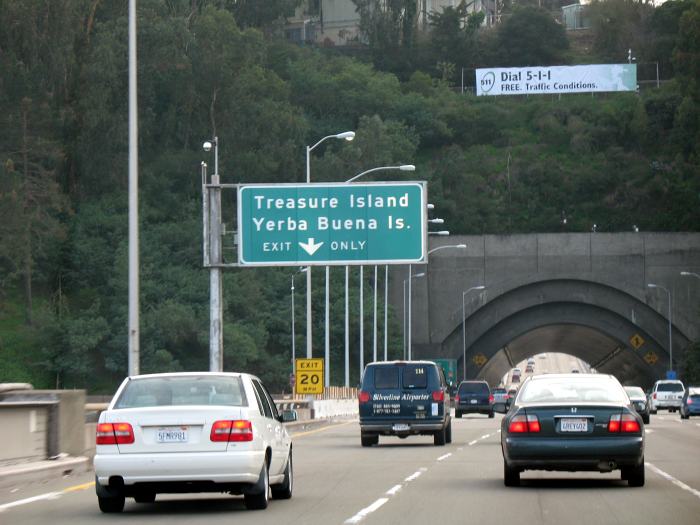 Backlighted "big green signs" were never common on California freeways, but there were a few on the San Francisco-Oakland Bay Bridge. As work proceeds on a new span between Yerba Buena Island/Treasure Island and Oakland, this sign, photographed in November 2007, is the last surviving backlighted sign.
This photo also shows the tunnel at Yerba Buena Island, which is the highway tunnel with the largest diameter in the world.