One US Route, Two Interstate Routes, and Three Signs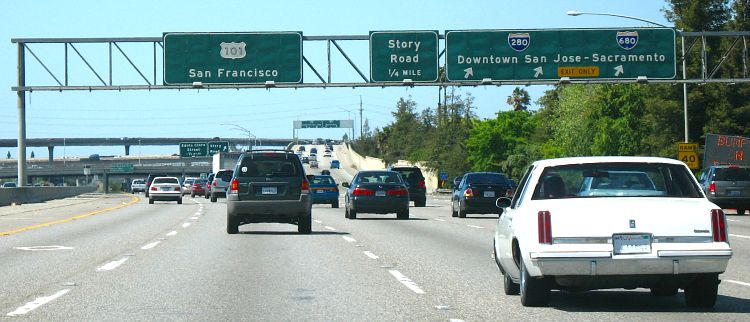 All three signs in this sign gantry on US 101 northbound at Interstates 280 and 680 in San Jose used button reflectors when this photo was taken in April 2007. The Interstate routes can be seen in the distance; closer in, the Story Road exit is just a quarter mile away, threading its way through the larger interchange.
The button reflectors can be seen more clearly in this close-up view of the sign for Interstates 280 and 680.