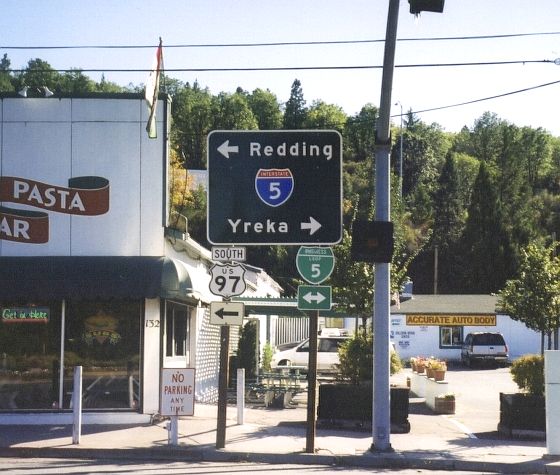 At this three-way stop, complete with mast arms (!), US 97 traffic must choose one of two routes to Interstate 5. On the right is California 265, which is marked instead as Business Loop 5.
The US 97 cutout marker is, of course, typical of California.
This photograph was taken in Weed in September 2004.