California 116 Goes Its Own Way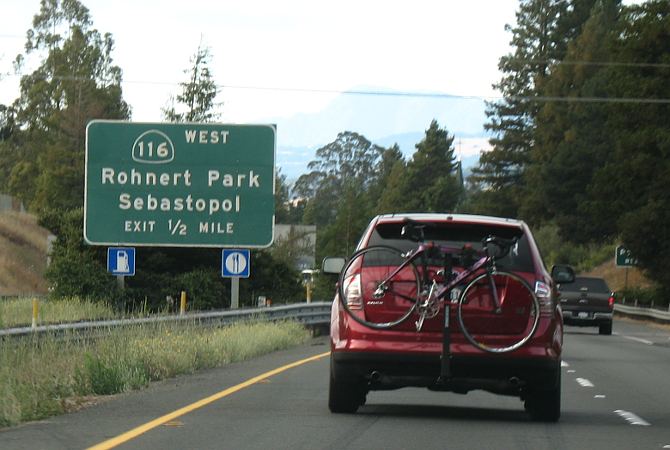 California 116 is concurrent with US 101 for more than nine miles between Cotati and Petaluma. The exit heralded by this sign on northbound 101 marks the northern end of the concurrence.
When this photo was taken in July 2009, button reflectors were still in use on the sign. Also notable is the placement of the sign on the left side of the road, rather than the right.