After California 24, Interstate 980 Is Next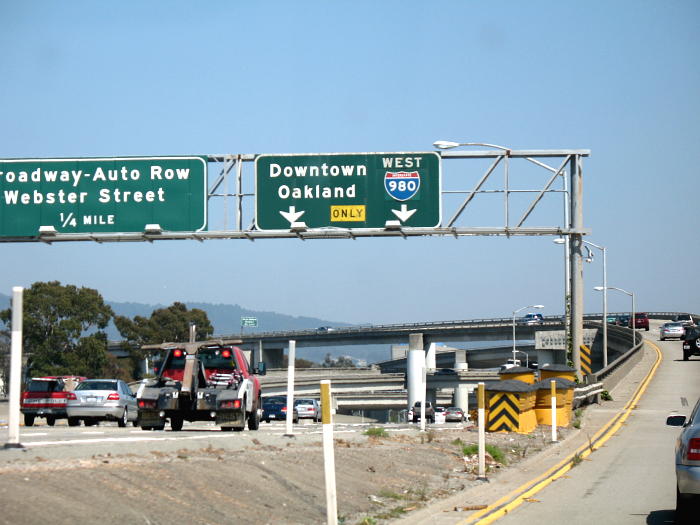 This view of eastbound Interstate 580, including a sign marking the next exit for Interstate 980 to downtown Oakland, was taken from the entrance ramp onto California 24, approximately marking the western endpoint of that freeway. California 24 continues into Contra Costa County, ending at another interstate, Interstate 680 in Walnut Creek.
This photo was taken in July 2008.