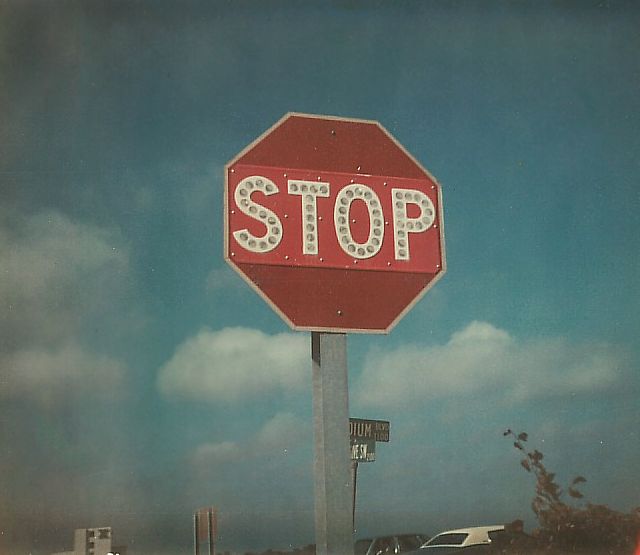 Photo courtesy of Michael Summa
This photo from 1978 is one of my favorites from Michael Summa's collection. At the time, most STOP signs on state highways used button reflectors. In addition, the signs at or near freeway entrances used a larger font and were always mounted on thick metal posts. Compare this sign to a photo of a stop sign along a state highway in Wright City.
This photo is also interesting to me because it's at an intersection that changed drastically eight years later. The photo was for I-70 Drive Southwest, the frontage road along Interstate 70 in Columbia, at its intersection with Stadium Boulevard (Missouri 740). At the time, there was relatively little commercial development in the area. That situation changed drastically when the regional-scale Columbia Mall was built, just across Stadium Boulevard from this very spot, in 1985 and 1986. The intersection is now a six-lane (plus turn lanes!) monster along Stadium Boulevard, complete with traffic signals, just to handle the upsurge in traffic as a result of the commercial activity generated by the shopping mall.