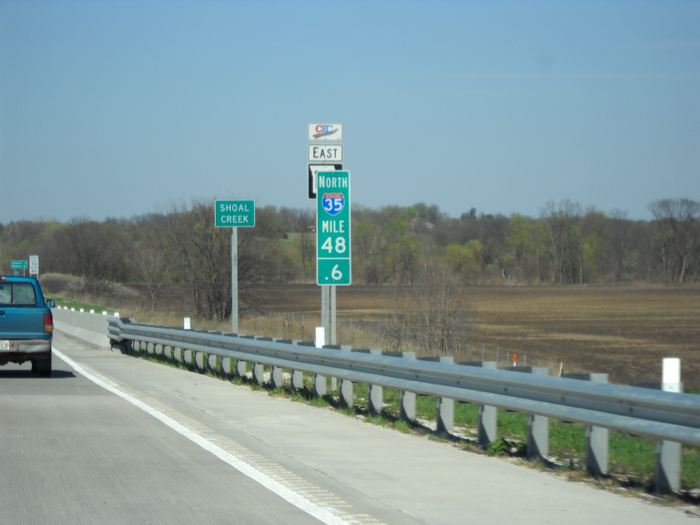 Photo courtesy of Matt Roberds (taken March 2012)
In February or March of 2012, according to Matt Roberds, MoDOT replaced Interstate 35 reassurance markers between Liberty and Cameron with Missouri 110 markers. In January, the Missouri Highways and Transportation Commission added the Route 110 designation to the already existing Chicago-Kansas City corridor, matching the same numeric designation in Illinois. This was done even though there already was a Missouri Route 110, in Jefferson County. The Corridor runs between Cameron and Kansas City on I-35, and between Cameron and Hannibal on US 36.
MoDOT did not add the Missouri 110 markers to existing I-35 reassurance markers. Instead, it replaced them, relying on the 0.2-mile markers for I-35 to serve as reassurance markers. In this photo, taken at the end of the northbound on-ramp from US 69 south of Cameron, the MO 110 marker is somewhat hidden from view.