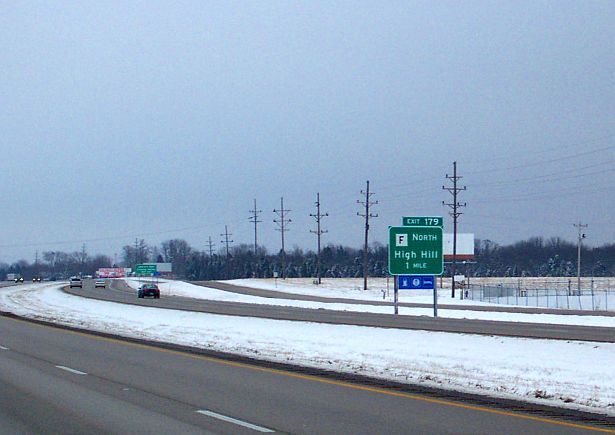 Photo courtesy of Scott Maness (taken December 2003)
A snowy scene along Interstate 70 in Montgomery County also shows an instance of a sign where a cardinal direction is indicated for a supplemental route.
Occasionally, Missouri will use this type of sign for a route to indicate that it doesn't cross the highway. However, there are many supplemental routes that don't cross Interstate highways. So it's hard to tell why this one is getting different treatment.
While the sign is new, the "F North" designation isn't. I can remember it ever since I began regularly traveling that part of I-70 in the early 1970s.