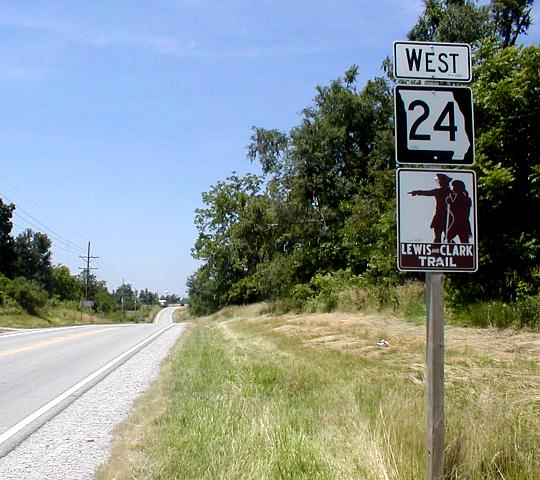 Photo courtesy of Ben Prusia (taken July 2002)
What's that again?
Yes, it's a marker for "Missouri" 24 on US 24 east of Carrollton. It's not a construction marker, either.
Fortunately, Missouri almost never duplicates route numbers on US and state highways. Otherwise, if Lewis & Clark had followed this sign, they might have gotten lost.