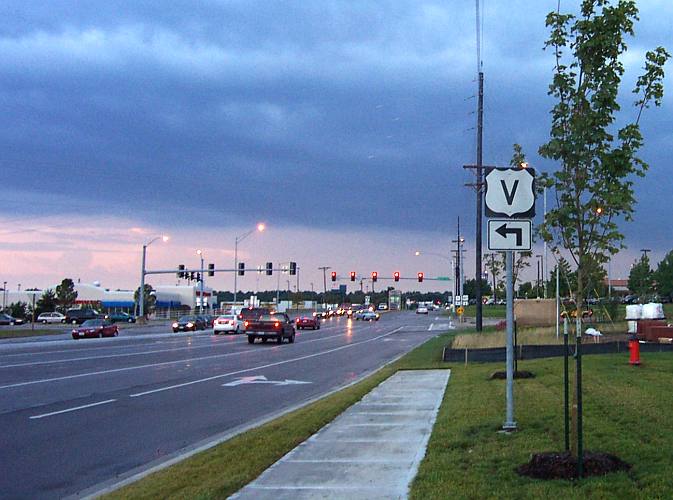 Photo courtesy of Scott Maness (taken September 2004)
This sign goof in Independence isn't a construction sign goof, it appears. Looking west on US 40 just inside the Independence city line from Kansas City, Scott Maness found this advance sign assembly for supplemental route V at Noland Road. In the distance, you may be able to see that the sign assembly at the intersection itself correctly uses the square symbol for the state supplemental route.
Route V connects Missouri 350 and US 40 through the far eastern part of Kansas City east of Raytown.