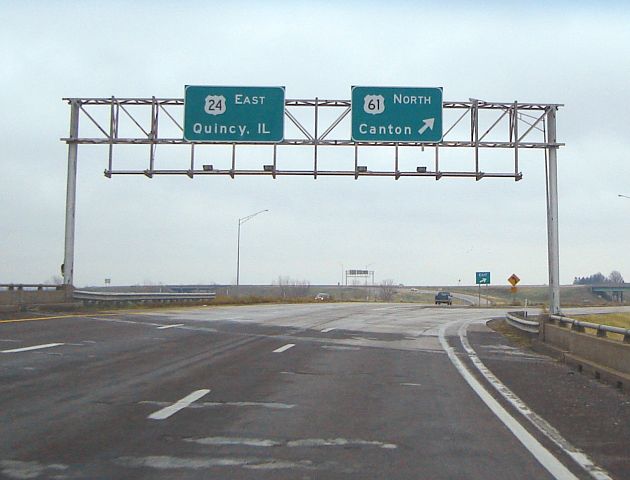 Photo courtesy of David Herman
US 24 and US 61 run concurrently for about 14 miles in Marion County. The northern end of concurrence, shown here, is near the Marion-Lewis county line. The southern end of the concurrence is northwest of Hannibal, just four miles north of the point where US 24 joins another route, US 36.
Even though the route at this point looks northward, eastbound traffic on US 24 is considered through traffic. The exit is for US 61 as it continues northbound to Canton.